You know, I really like Nick Cage. He's just plain awesome. He can do REAL acting as well as...
Ghost Rider
acting. In
Bad Lieutenant
, he busts out his real acting and THANK GOD for it! He. Is. Excellent. Alternately goofing off and bringing a reality to the character. His kind of fractured acting matches perfectly with film. It's tons of fun and the more I think about it, the more I like it. Also, Shea Whigham is in it as a ridiculous pseudo antagonist. This is my second Whigham movie to be seen and that guy just gets me excited about the lines he says. Also my best friend Brad Dourif is in it. ANYWAY, the movie toes a line between bizarre and mainstream. I can't even describe how awesome one of the ending scenes is. I'm a little surprised by Herzog. I mean, he's all over it but still, I'm a little impressed. The film had SUCH a tricky tone and Herzog can be all over the place sometimes. It also works really well as a meditation of focus and multi-tasking. In many senses, we are watching a man attempting to juggle everything and go in every direction. He can no longer find his "spoon" in a scene I thought was goofy but ended up being rather resonant. Obviously, it is also says quite a bit about addiction. Jennifer Coolidge's scene where they watch television together is sweeeeeeet!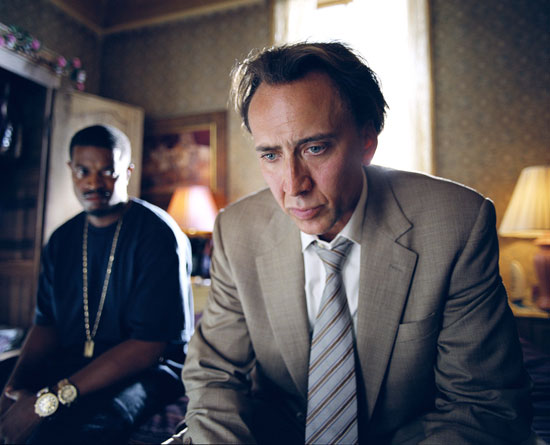 Heeeey Mr. Cage, you're looking pretty astute.